About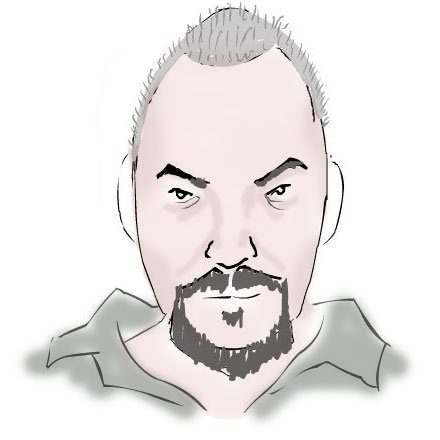 A technologist with over twenty-four years in the software industry, I have been in a variety of seats, sofas, and stools available in startups, corporation, and consulting firms. I have worn the hats (some briefly, others for years) of a software engineer, freelancer, consultant, technology leader, inventor, entrepreneur, founder, co-founder, restaurateur, teacher, citizen journalist, musician, and blogger.
My most recent venture is Auxcube, a premium software engineering consultancy that I established in 2021, helping startups and enterprises solve technical challenges and capitalize on opportunities.
Besides the seats and hats, some of the highlights (for me anyway) of my life and career are jotted down below. My online presence is pretty transparent, and I am an open networker, so do get in touch if you think we should connect.
Social Links
You can find me tweeting occasionally at@ReallyVirtual and periodically posting pretty pictures on Instagram at @reallyvirtual. I am a LinkedIn open connector at /in/sohaibathar, track my reading lists on Goodreads at @reallyvirtual, lurk on Quora and Reddit and can sometimes be found on Facebook.
In the distant past, I was online for most of my waking hours on IRC, ICQ, and the like, but those dial-up days are long gone. I was also labeled as 'the guy who unwittingly live-tweeted the raid on Bin Laden' by journalists back when I did, but thankfully it has worn off now.
Career
Before establishing Auxcube, I was Vice President of Engineering for six years at Afiniti, an AI unicorn, where I built exceptional engineering teams that built critical software and data science systems deployed across global telcos, and successfully evangelized the adoption of cutting-edge and Open Source technology.
Prior to Afiniti, I consulted for a couple of years with Roche on their global lab sample management systems involving huge graph databases as an external business partner.
Most of my professional engagements have been remote-friendly for the last two decades, so the COVID years felt like BAU. I am employing the lessons learned in those twenty years to make Auxcube a premium remote-first consultancy.
Besides my technical career path, I have had a keen interest in hospitality, food, and beverage industry, and set up Coffity, the first coffee shop in Abbottabad, Pakistan, in 2009, which is still going strong.
Besides bits and bytes, I have been paid to write, teach, play bass, and make cakes in the past. You can scan a few career highlights on the Career page.
Bio
I was born and raised in Lahore, Pakistan, before deciding to escape the Lahore pollution and moved to Abbottabad in 2009. After seven years in Abbottabad, I came down to Islamabad and have been there for the last seven years.
Education
I completed high school from Cathedral High School in Lahore, Pakistan, before joining Forman Christian College for a Bachelor's degree in Physics and Mathematics.
After obtaining my Bachelor's degree, I enrolled in an MBA Marketing program at a local private university and a Post Graduate Diploma in Computer Science at University of the Punjab in parallel, leading to an MSc. in Computer Science. I received my Master's degree in 2001 and decided against going for a PhD.
My education and work experiences have multiple overlaps since I was parallelizing most of the time.
Interests
I'm an avid reader, used to blog at ReallyVirtual.com and have written for a few online publications, interested in recreational mathematics, applied psychology, hyper-automation, and mathematics and computer science ed-tech / pedagogy. I am also an open-source and Linux evangelist.
Contact
You can connect with me via one of the social media platforms or use the button below to leave a message.
Message Sohaib