Career Highlights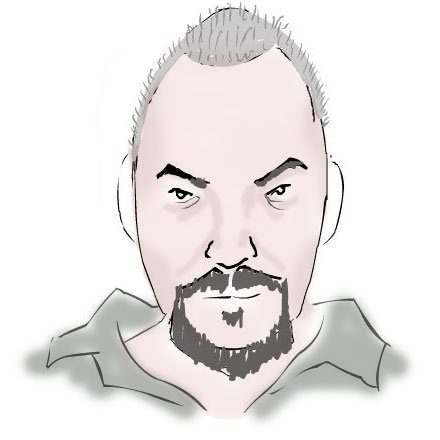 After thirty-one years of computing, twenty-four of them professionally, I like to consider myself a seasoned computer scientist with a proven track record in technology leadership and development for startups, unicorns, and multinational businesses. Through building multiple engineering teams over the years, I have gained the expertise of building and leading globally distributed, high-performing software development teams. My experience with startups, IP development, and patent authoring has made me adept at initiating and leading software research and product development initiatives for large-scale, mission-critical software systems. My leadership roles have given me the drive to shape, communicate, and execute technical vision, strategy, and tactics at an organizational level. My insistence on staying hands-on and current in the current languages, technologies, and software has enabled me to optimize my teams' engineering practices and to help them hone their technical and professional skills. My experience of over 21 years in work-from-anywhere has equipped me to prepare my teams for the shifting workplace landscape.
Enough about me, here are a few bits about where I've been working over the years...
CEO and Founder - Auxcube
2021 - present
WFA
Auxcube is a premium software engineering consultancy working with startups and corporations to bring their ideas to life through robust and scalable software engineering.
Established Auxcube as a premium software engineering consultancy working with startups and corporations to bring their ideas to life through robust and scalable software engineering. Auxcube is successfully growing into a one-stop shop for all engineering needs of its clients.
VP Engineering - Afiniti
2016 - 2021
Islamabad/ Washington D.C.
Afiniti is the world's leading applied artificial intelligence and advanced analytics provider with a $2.6 billion valuation and a team of 2500+ operating worldwide. Afiniti has measurably driven billions of dollars in incremental value to its clients, including most of the top global telcos.
Led engineering departments, teams, and guilds; managed managers and individual contributors; guided and mentored teams in successfully developing, delivering, and supporting numerous products; defined, directed, and owned engineering team-building and enablement, hiring, onboarding, training, assignment, mentoring, assessment, and career growth.
Initiated multiple software R&D initiatives, resulting in technological paradigm shifts across Afiniti.
Provided technology vision for numerous software products and oversaw their development lifecycle from conception and beyond.
Facilitated cross-departmental collaboration between engineering, product, and client teams.
Improved and streamlined engineering standards, best practices and Agile methodology.
Enabled engineering teams to establish a self-managed learning and growth-focused culture.
Consultant - Roche
2011 - 2013
Basel / Washington D.C.
Roche is the world's largest biotech company with $50 billion+ in annual revenue and is a pioneer in pharmaceuticals and diagnostics focused on advancing science to improve people's lives.
Conducted R&D for mission-critical projects with a global user-base, involving Big Data in large-scale graph and columnar databases as part of a globally distributed engineering team.
Developed data engineering solutions in Java, C#, Oracle, SQL Server, and early incarnations of SAP HANA.
Collaborated with the Oracle SAP HANA product development team to identify bugs and issues in HANA and recommended fixes.
2009 - present
Abbottabad, Pakistan
Coffity is a successful cafe that has grown into a local culinary landmark since its inception.
Started the cafe after noticing the vacant niche during a sabbatical and grew it to a 20+ person operation.
Defined and optimized SOPs, automated operations, and reporting through software, enabling the business to run on auto-pilot.
2007 - 2008
EPFL, Laussane / Remote
The Blue Brain Project is a Swiss brain research initiative in collaboration with IBM that aims to create a digital reconstruction of the mammalian brain and use supercomputers for biologically-detailed digital reconstructions and simulations to identify the fundamental principles of brain structure and function.
Developed a custom cross-platform 3D graphics software system to semi-automatically model neurons in 3D from 2D hi-resolution microscopic imagery stacks, as part of the primary workflow for the research project, and led the product development in C++, WxWidgets, Qt, OpenGL, and OpenSceneGraph for Windows and Linux, and also contributed to the open source project OpenSceneGraph.
VP of Technology R&D - OrthoClear
2005 - 2007
San Francisco / Lahore
OrthoClear was a Silicon Valley biotech startup that grew in two years to a multinational and multi-million dollar business with over 1000 employees before its acquisition by Invisalign.
Filled multiple roles as a founding member of OrthoClear; authored technology patents; conducted R&D; selected and created software and hardware technology; defined workflows for 3D data digitization, data acquisition, and CNC machining software that formed the backbone of the business; trained and led large 3D software development and software user teams of 50+ members; represented OrthoClear in international technology and orthodontics conferences.
Senior Partner - Algotrek
2002 - 2009
Lahore
Algotrek is a software consulting and solutions provider operating in the US and European software markets in the 3D, web, and mobile development domains, established as an offshoot of the Invisalign operations in Pakistan.
Established the software consulting business as a partner; continued consulting for Align Technology 3D graphics-based software products; designed and developed desktop, e-commerce, web and 3D graphics applications along with databases for complex systems; optimized legacy software and conceived and implemented business automation solutions for Invisalign, as well as other international clients.
2000 - 2002
San Jose / Lahore
Align Technology is the inventor of Invisalign clear aligners used in orthodontics, traded on NASDAQ with a $3.7 billion+ valuation and 22,000+ employees.
Collaborated on the development of the custom 3D graphics software, reporting, and automation systems critical to Invisalign operations, written in Visual C++, Java, ASP, and OpenGL; re-engineered a critical low-latency SQL Server and ASP-based automation system to support hundreds of concurrent clients; optimized and automated manual processes, resulting in significant cost reduction per client; exploited the chance to experiment with haptic devices, 3D printers and biometric technology, cutting-edge at the time; developed reporting, file synchronization, and automation software in Visual C++ and Java.
Nextbridge is one of the top-ranked software businesses in Pakistan.
Liaised between aspirant eCommerce businesses and web development teams to gather requirements, recommend features and synchronize developers and designers to successfully engineer and deliver multiple eCommerce websites during the dot-com boom.
Independent Consultant
1999 - Present
WFA
Consulting intermittently since the late 90s to escape my comfort zone and stay current in emerging technology, helping small and large clients to solve their management and technical problems.
Contact
You can connect with me via one of the social media platforms or use the button below to leave a message.
Message Sohaib